Where you can find Manduca products in Singapore
Baby Slings & Carriers

Isetan

Niche Babies

Online Websites & Platforms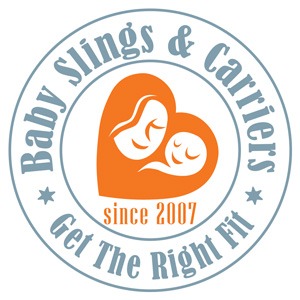 Address
39 Jalan Pemimpin
#06-01, Tailee Industrial Building
Singapore 577182
Operating Hours
Daily – 9am to 5pm
Closed on Wed, Sun & public holidays
Tel: (+65) 6397 6691
About Baby Slings & Carriers
Baby Slings & Carriers is the first babywearing specialist boutique in the world with the widest range of safe, ergonomic baby carriers from all over the world. All baby slings and baby carriers in-store are carefully selected and stress tested for practicality, comfort and ergonomics using a set of important health variables for different ages of babies, toddlers and preschoolers. 
With years of babywearing experience and research spanning more than 14 years, thousands of babywearers in Singapore and Asia have benefitted from the service from our babywearing consultants, who are able to assess baby's age, size, development as well as parent's physique, body build and lifestyle to recommend the right type of baby carrier that is best suited to their individual needs.
Baby Slings & Carriers carries the full range, as well as the newest arrivals for manduca products. It is also the service centre for manduca carriers in Singapore.
Isetan Scotts
Address
350 Orchard Road Shaw House Singapore 238868 Tel: (+65) 6733 1111
Operating Hours Sun to Thu & eve of public holidays, 10am – 8pm Fri & Sat, 10am – 8pm
Isetan Serangoon Central
Address
23 Serangoon Central, Nex Mall Singapore 556083 Tel: (+65) 6363 7777
Operating Hours Sun to Thu & eve of public holidays, 11am – 8pm Fri & Sat, 11am to 8.30pm
Isetan is a leading Japanese departmental store well known for its excellent service staff; commitment to quality and industry-leading buys which exemplifies the best of Japanese retail.
Based in Tokyo, Isetan has branches throughout Japan, Southeast Asia, Taiwan and China. As of April 2008, Isetan was merged with fellow Japanese departmental store Mitsukoshi to form Isetan Mitsukoshi Holdings.
With accolades spanning from the departmental fashion industry to charitable contributions in both health and education sectors, Isetan Singapore has established itself as a fashion innovator in the local departmental store market.
In 2017, Isetan Singapore seeks to further assert its position as a premier fashion retail departmental store and fulfill its vision to be an indispensable department store to customers and their family.
Address
10 Sinaran Drive, #03-91 Square 2, Singapore 307506
Operating Hours
Mon to Fri 11am to 6.30pm Sat & Sun 11am to 7pm Tel: (+65) 9669 0440
"Our goal at Niche Babies is to carry Niche products that enhance your life and make parenting a little bit easier with a whole lot of fun and laughter!
We search around the globe for the most trendy, unique , safe and innovative products for our precious!! We carry many products that are "mom-created" and "mom-tested", because we understand that Only mummies, daddies and caregivers know what is the BEST!
Rest assured that we are selective with our products and that, we carry many UNIQUE and INNOVATIVE products that are difficult to find locally! We are always on the look out for really high quality, innovative, useful and safe products! Do drop by our boutique often to know what are the Niche, Hip , Chic and Handy products for babies now!"
Visit these online webstores and online platforms to shop for manduca products:-